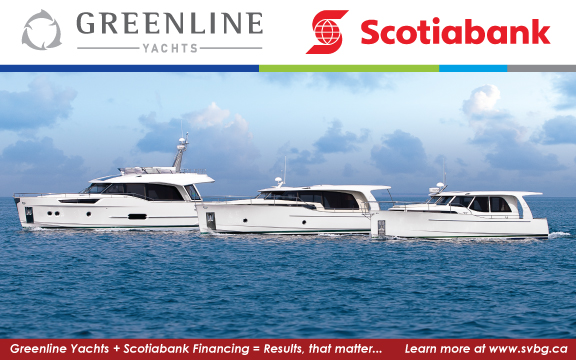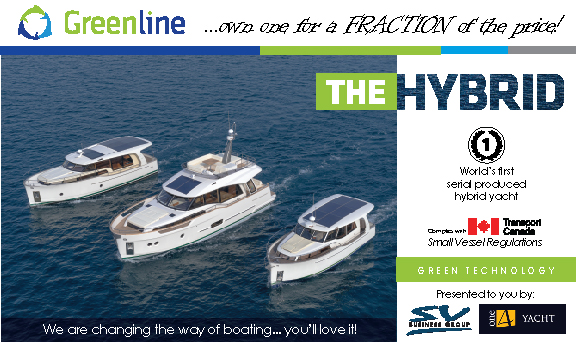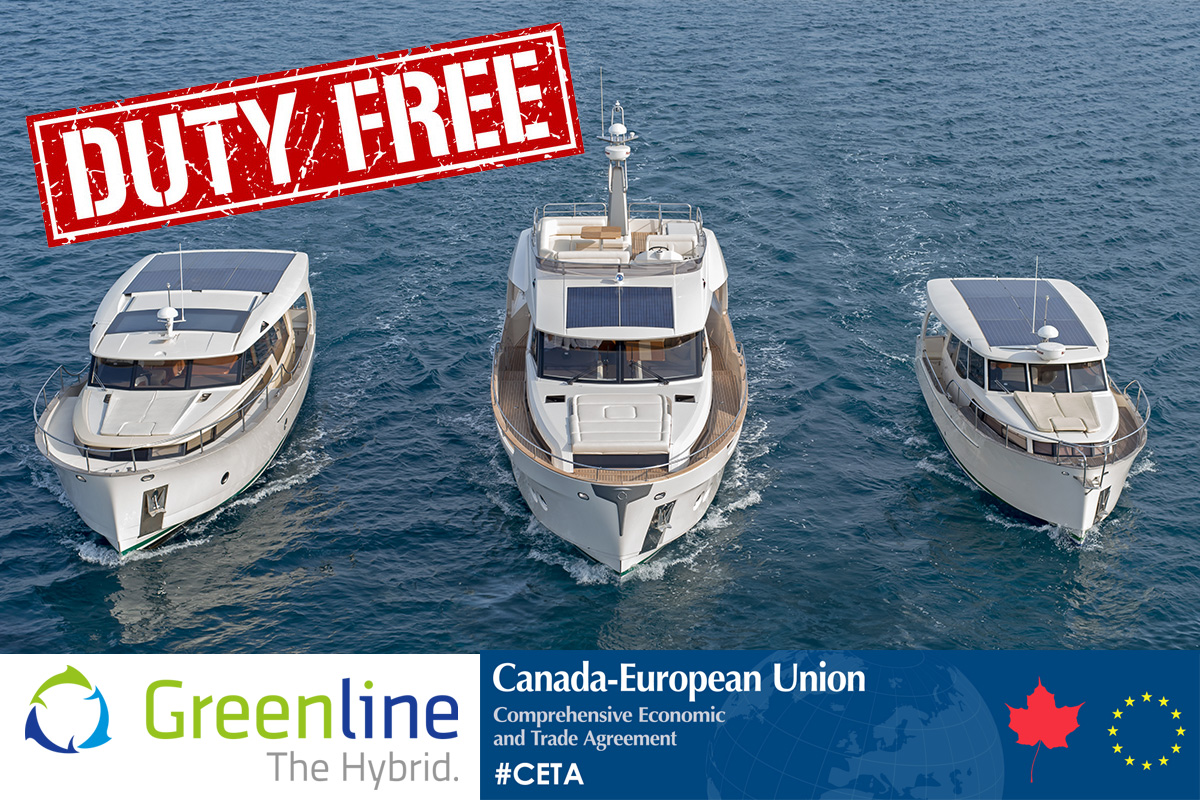 Welcome aboard the first true hybrid yacht.
SV Business Group is a proud Authorized Factory Direct Distributor and Service Centre of Greenline Hybrid Yachts.
This Hybrid yacht is all about You, Efficiency, and the Environment. When designing and building this yacht, maximizing your well-being on board and your enjoyment during a relaxing cruise were main objectives. The concept was proven, and boat immediately became a crowd pleaser.
The concept was enthusiastically accepted, and Greenline 33 immediately became more popular than any boat of her size. Greenline started the production in 2010 and became the world's bestseller with over 300 boats delivered to 28 countries in the first three years.
With Greenline we start a new era of responsible boating. Join us on board. We are shaping the future – together.

Questions?
Please contact us if you have any questions and we will be glad to provide you with more information about these unique yachts.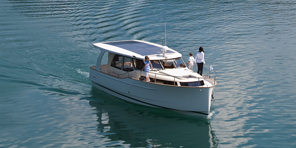 Greenline. The Hybrid.
The Unique Triangular Package makes Greenline "THE Hybrid":
Superdisplacement hull design
Hybrid (diesel/electric) propulsion system and
New build technology.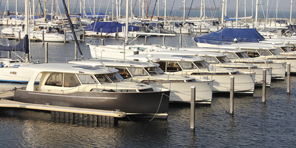 The largest hybrid fleet in the world.
World's first serial production hybrid yacht.
With over 200 Greenline 33 boats sold in the first 18 months, Greenline became an immediate crowd pleaser and is today the largest hybrid fleet in the world.
Today over 450 Greenline yachts are sailing worldwide.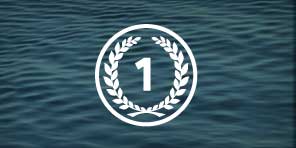 The most awarded concept in boating history.
Honored with 28 International Boat of the Year, Design and Environmental awards.
Greenline is arguably the most awarded yacht in boating history.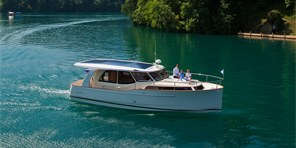 Greenline is about
the ENVIRONMENT.
We want to keep our most beautiful boating spots in the same pristine condition as when we first discovered them. We want to enjoy the untouched beauties of the boating world for years to come and pass them onto our children and grandchildren.
Greenline Hybrid is a powerful answer to this concern as it uses up to four times less fossil fuel than a planing powerboat in similar conditions, and it is completely emission-free in electric mode. The hybrid (diesel-electric) and solar powered drive systems have proven themselves both reliable and cost effective – enabling the birth of Greenline 33, the world's first production hybrid and solar powered boat.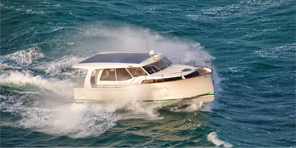 Greenline Hybrid is about
EFFICIENCY.
In the modern age, efficiency is all important. Efficiency in how we use energy (especially energy derived from fossil fuels), important natural resources and our financial assets. That is why we invented the protected Superdisplacement low-drag hull, which, although it is not designed for fast planing speeds, it uses much less energy to move through the water.
Not only does this innovation reduce fuel consumption, it also allows efficient electric propulsion using power supplied by the battery and solar power. Designed and built by people who know more about volume boat manufacture than anybody else in the world, Greenline Hybrid is more cost-effective to buy and use than any comparable boat, thereby offering incredible value for money.
Whether Hybrid-ready or Hybrid it's all about efficiency and fuel saving.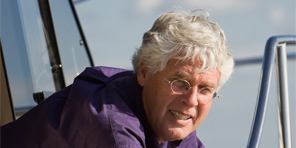 Greenline Hybrid is about
YOU.
When designing and building this yacht, maximizing your well-being on board and your enjoyment during a relaxing cruise were the main objectives.
We appreciate and share your passion for boating. Not only do all Greenline Hybrid yachts deliver more comfort, greater ease of handling and more fun than any other boat in its class, this outstanding design adds a new dimension: it allows you to savour the quietness of the water as you would on a sailing yacht without polluting your surroundings or the environment with smoke, noise or waves. Greenline Hybrid will take you to any of your favorite cruising spots – regardless of whether they are inland waterways, lakes, inshore waters or offshore islands – in complete comfort and safety.
Greenline Hybrid for Sale in West Vancouver, Canada